Savills Ski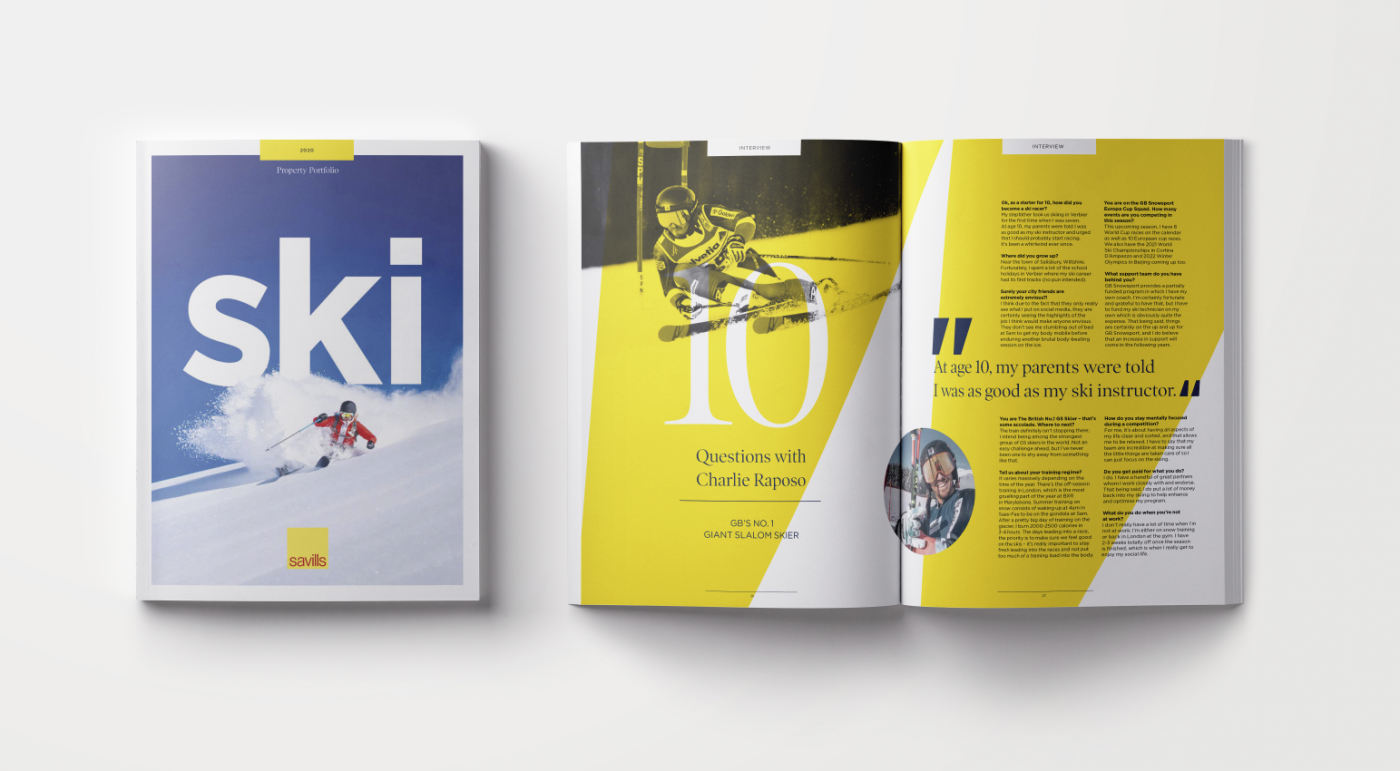 Savills Ski Portfolio 2020 [& 2021]
Showcasing the most luxurious chalets in Europe & beyond
The Savills Ski portfolio, delivered in print and digital formats, is the central seasonal marketing tool for the international Ski team at Savills. As such it needs to deliver four things.  It has to have visual stand-out, be that in an airport departure lounge or in a magazine rack at a villa.  It needs to create 'reasons to keep', with interesting and topical news giving it a magazine feel.  It needs to showcase a selection of the finest villas and destination brands in the Alps.  And it needs to support this with expert insight into where to invest, when and how.
gt&i is pleased to be working for the third year on this project.
Design.  Editorial support.  Print & production.  Advertising.