Links that last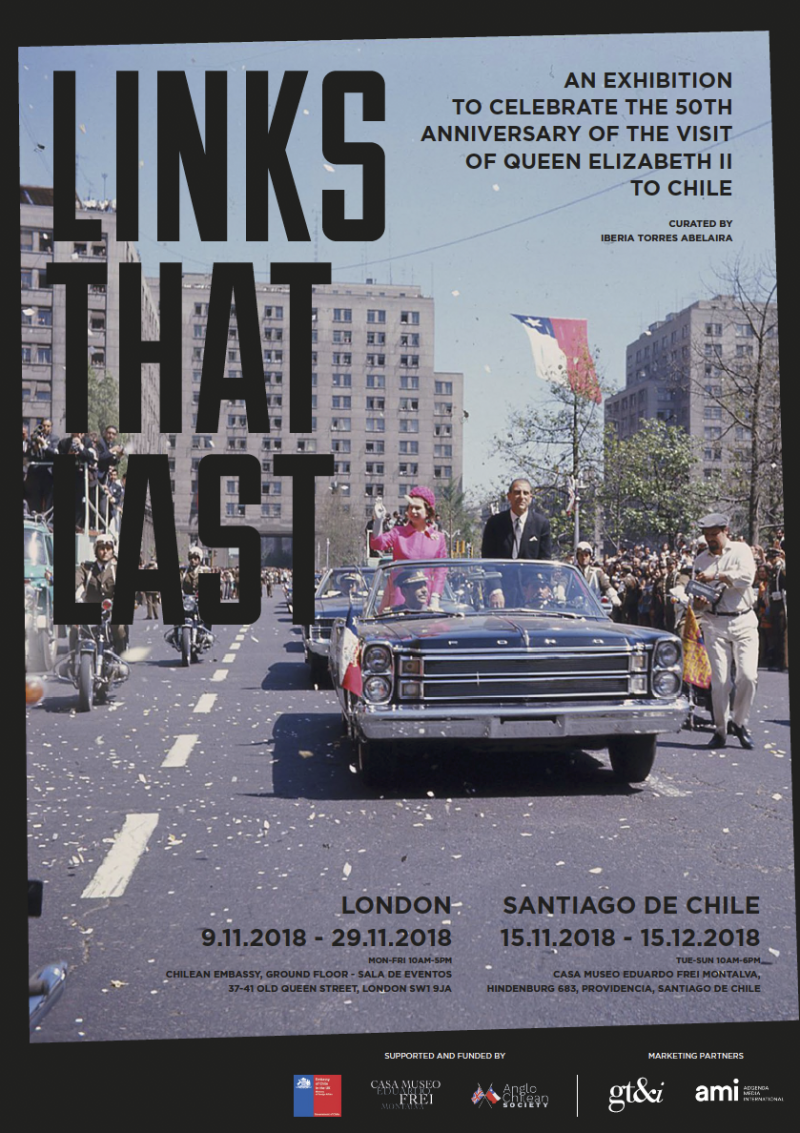 Celebrating the 50th Anniversary of the Queen's visit to Chile
Hosted by the Chilean Embassy in London
When a good friend asked if we could help with the advertising and display for an exhibition to celebrate the Queen's 1969 visit to Chile – the last such state visit – we of course said yes.
For us this was about capturing that period of positivity in the world, the open top cars, the ticker tape parades and the sense of new beginnings.  And it was this that infused the graphic approach for an exhibition that started at the Embassy in London before moving to Santiago and attracting Royal visitors.
Brand.  Advertising [Economist/FT].  Invitations.  Signage.  Display boards.