IntoUniversity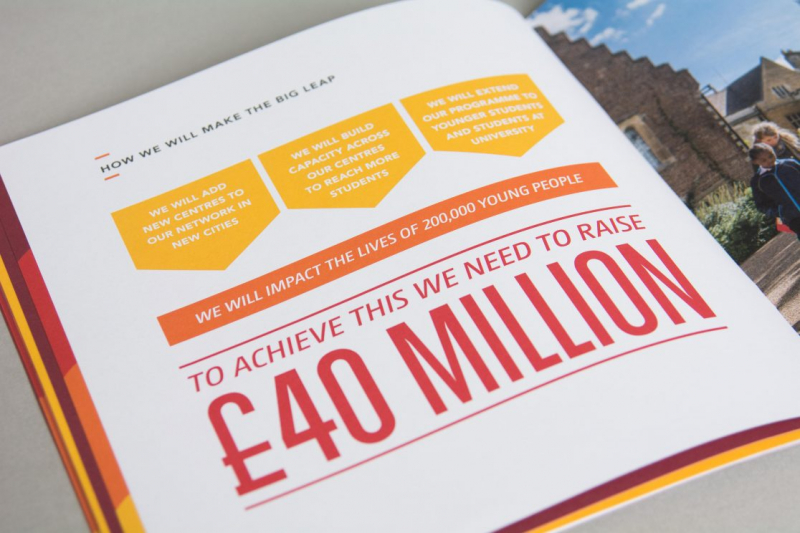 Raising £40million for under privileged children
The Big Leap branding, campaign brochure & collateral
Working with IntoUniversity to define the look and feel for a new campaign to raise £40million to provide educational opportunity for disadvantaged children by providing secure and supported learning spaces.
With an approach that delivers outstanding results – with eight out of 10 course participants making it to University – this is a programme that deserves to be made available to the most disadvantaged across the UK.
Brand identity. Press & online advertising. Photography.  Brochure, poster & postcards. Print management.